To Dream the Impossible Dream: How Hospitals Can (Somehow) Boost Productivity in the Shadow of COVID-19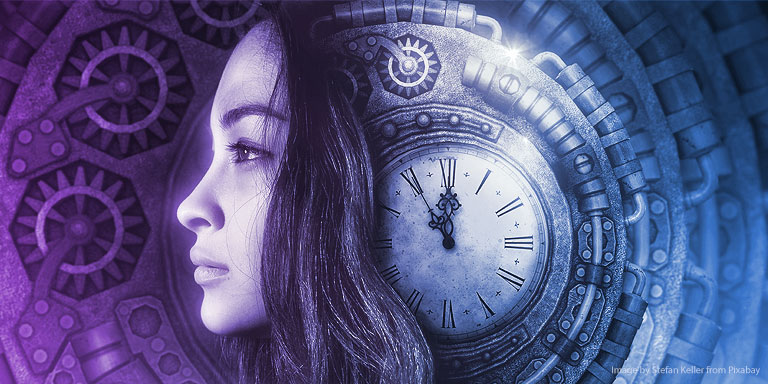 Since 1965, hundreds of singers from Jack Jones to Andy Williams to Luther Vandross — along with countless inebriated wedding guests with a passion for karaoke — have implored us to "dream the impossible dream." Well, right now hospital staffers can be forgiven for wanting to reject this advice, because they are being urged to embrace a far less lyrical and motivational dream. Actually, it is more of a nightmare: do more with less.
Indeed, the last two years have been so difficult for hospitals that adjectives fail to carry their weight. Astonishingly difficult? Check. Ridiculously difficult? Check. How-can-this-month-possibly-be-worse-than-last-month-because-last-month-was-astonishingly-and-ridiclously-difficult? You bet.
And now, the reward for enduring a global pandemic is not a pat on the back and a few days of R&R. It is to — somehow — boost productivity. Seriously? We all know that "no good deed goes unpunished," but this is taking things to an extreme level.
Alas, there is no option to change the channel on this dream, or hunker down and wait for the storm to pass. Hospitals must find ways to boost productivity. Lives hang in the balance, and so does the future of communities that hospitals serve. The mantra at NASA Mission Control during the Apollo 11 flight applies: failure is not an option.
The Productivity Problem
While each hospital faces unique challenges, generally the productivity problem in the age of coronavirus appears to be rooted into two areas: employee shortages, and the struggle to provide patients with timely services.
On the employee shortage file, consider these headlines:
What is so special and notable about these headlines? It is not that they all point to staffing shortages in healthcare. Is it that they all come from articles published between 1995 and 2000! Indeed, this problem — or frankly, make that this crisis — is not breaking news. It has been around for generations.
But what has changed in recent months, is that hospitals are facing a staggering wave of resignations due to pandemic-related burnout, with about 20 percent of healthcare workers leaving their jobs since the spring of 2020. What's more, at the time of this writing about 1 in 3 healthcare workers are not fully vaccinated — which puts them on the wrong side of impending vaccine mandates. Yes, some healthcare workers who have taken a "wait and see" stance will eventually get jabbed and return to work. But others will not, and we must not underestimate the size of this cohort. Approximately 20 percent of people aged 18-49 have said they will never get vaccinated, and that absolutely nothing will change their mind.
As for providing timely services to patients — which is essential for delivering effective and quality care — hospitals are fighting battles on several fronts:
EDs are overwhelmed with patients who could not, or did not, want to visit their primary care physician during the pandemic.
Many EDs have become overflow destinations for ICU patients. In an interview with NPR, critical care physician Kenneth Krell who helps run an ICU in eastern Idaho commented: "It's worse than ever, with — at this point — seemingly no end in sight. So, by no means are we delivering a usual and customary standard of care."
The lack of specialists — which has been a problem for decades — is forcing patients to wait much longer for care than they did pre-Covid. And while hospitals such as Pittsburgh's PMC Presbyterian are making important adjustments — for example, by putting a physician or a physician assistant in triage during certain times of the day so that patients are seen in tandem with a triage nurse — at best this can only mitigate the excessive delay; it cannot permanently bring it back within acceptable levels, or consistently ensure the administration of time-critical medications for stroke, thrombosis, etc.
Boosting Productivity: It is Really About Data, not Effort
The good news — or given what has unfolded the last couple of years, the glorious news — is that hospitals do not have to dive into in the murky cliché pool and "dig deep," "find another gear," or "level up." Instead, what hospitals need is reliable, actionable, and comprehensible data that drives greater productivity in an environment where demand is relentlessly outpacing resources and capacity. In other words: they need better data, not greater effort.
In this light, here are several data points that are accessible through dashboards and reports, and which help hospitals significantly, sustainably, and responsibly boost productivity:
Analyzing patient flow such as ED wait times to see the doctor, wait time for test results, and time from ED to inpatient bed. This data can be leveraged to remove patient flow "speed bumps" — which makes patients happier, and reduces confusion, congestion and extra follow-up steps (i.e. wear and tear) on staff.
Analyzing available appointments for specialists. This data highlights areas where extra staff is needed to boost revenue, and reduce leakage to other health systems.
Analyzing cancellations and no-show rates/patterns. This data helps boost productivity by reducing idle resources.
Analyzing patient satisfaction surveys. This data generates awareness of communication issues, ineffective practices, and negative experiences — and/all of which undermines productivity, patient experience, and staff engagement.
Analyzing referral patterns to see which physicians are referring patients to hospital services (e.g. lab, diagnostic imaging, therapeutic services, surgical services, etc.), and which physicians are referring elsewhere. This data drives targeted initiatives to educate referring providers and/or prospective patients through marketing campaigns.
Analyzing by location (such as by zip code) to detect patterns of demand and patient usage of services. This data helps boost productivity by informing service line planning.
Looking Ahead
Hospitals have been thrust on mission to boost productivity during a time when resources are scarce, morale is low, and uncertainty reigns. Yet while this is daunting, it is not impossible. Reliable, actionable, and accessible data enables hospitals to not just dream the impossible dream, but actually fulfil it.
Contact Polaris and learn how we can help your hospital get the right data, at the right time, and in the right format — so you can boost productivity in the age of coronavirus, while meeting patient care standards and supporting your workforce.