8 Types of Reports that Help Hospitals Get Leaner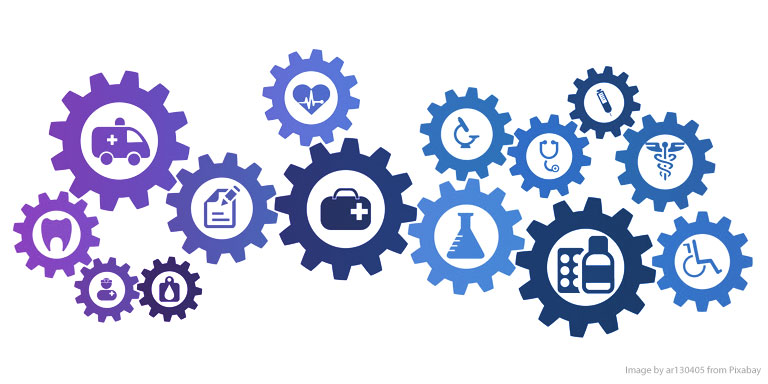 The coronavirus pandemic has unleashed unprecedented financial pressure on hospitals to get leaner and become more agile; especially with a third wave on the horizon (in fact, some observers say that the third wave is already here). Yet at the same time, hospitals cannot risk making cuts that adversely impact patients who receive care, or the staff members who deliver it.
With respect to the former, it goes without saying (but a quick reminder never hurts!) that patients must always be at the center of healthcare. As pointed out by Anne Dabrow Woods, DNP, RN, CRNP, ANP-BC, AGACNP-BC, FAAN in an article published by Lippincott NursingCenter.com: "Even though the practice of clinical care is constantly evolving, along with technology and information delivery, patient expectations are not. Patients always expect a high-quality experience, so a patient-centered healthcare culture isn't a `nice to have,' it's a 'need to have.'"
And with respect to the latter, consultant and author Mark Graban offers the following advice and warning on his website LeanBlog.org: "It's very frustrating when I hear people in healthcare complain that their hospital or health system has equated Lean with cost savings — only focusing on cost reduction or primarily focusing on it. Hospitals that say to their staff that Lean is just about cutting costs (or demonstrate that) will fail to engage their most important asset — their employees." [bolded and bracketed text in original]
Given the need to properly serve patients and meaningfully support staff — since both objectives must be achieved or neither of them will — here are eight types of reports that help hospitals get and stay leaner:
1. Discharge Process Reports
Discharge process reports reveal the duration between discharge orders (i.e. intent to discharge) and when patients actually leave, as well as the turnaround time of room preparation for the next patient. This data can be used to determine which nurse stations are meeting or exceeding goals, and which need additional training or resources. In the bigger picture, this also prevents hospitals from setting what amount to arbitrary — and not patient-centered — discharge time goals. In an article published by TodaysHospitalist.com, Dr. Evan Fieldston, MD, MBA, MSHP commented: "Patients should leave the hospital when they're ready to leave. Trying to put an absolute time on that is artificial because we're not a hotel."
2. ED Bed Availability Reports
ED bed availability reports highlight the time between when patients request an impatient ED bed, to when a bed is available. Equipped with this data, management can monitor the duration to ensure that it stays within acceptable parameters, or if necessary implement sustainable ways to reduce the gap. As pointed out by Alex Woodruff, MPH and Austin B. Frakt, PhD in an article published in the American Medical Association's open access medical journal JAMA Network: "Long wait times are not just inconvenient. When emergency care is delayed, there can be serious health consequences. There are numerous reports of patients dying while they wait for emergency care because they did not get treatment in time. Crowded EDs are also connected to increased stress on staff, poor adherence to protocols, and clinical errors."
3. ED Fast Track Reports
Many EDs implement a triage area to rapidly treat lower acuity patients. However, there are times with the triage area identifies patients that need to be transferred to the ER. ED Fast Track Reports quantify both the wait time and physician workload that spans these Fast Track/ER areas, in order to reveal the true costs and durations — which can differ significantly from perceived or assumed amounts. If they fall within acceptable parameters, then workflows and staffing configurations can be analyzed for best practices and rolled out across the hospital/health network. When levels fall outside of acceptable parameters, managers can take a closer look and make targeted, practical and high-impact changes.
4. Referral to Other Acute Facilities Reports
Referral to other acute facilities reports reveal why and how often critically ill patients (e.g. sepsis transfers and GI bleeds) are transferred from the ED. Based on this information, hospitals can analyze the financial viability of expanding their health network. For example, it may be both patient-centric and cost-effective to create an eICU arrangement with a tertiary hospital that enables the patient to stay in the hospital's ICU (and receive treatment close to family members and caregivers), while their specialized care is overseen by the tertiary's hospital via telehealth.
Furthermore, hospitals can generate reports to compare treatment outcomes in the eICU vs. treatments on a regular floor (e.g. respiratory failure with BiPAP and vent trend). This helps identify conditions and complications that should go to the eICU. Subsequent reports can be created to monitor and ensure that staff is complying with patient transfer policies and protocols.
5. Overtime Reports
Overtime reports provide managers with insights when employees are clocking in early and clocking out late. While this extra work may be legitimate and warranted, and the daily or weekly amount may be relatively small, it is nevertheless a factor that can significantly inflate and skew budgets — especially if it is something that multiple employees do on a regular basis.
6. Evaluation of Urgent Care Locations Reports
Evaluation of urgent care locations reports identify which offices are generating new business and therefore should be analyzed for best practices (and possibly opening more offices in the area), and which offices are falling below business development expectations and should be scrutinized for potential changes.
7. Employee Performance Reports
Employee performance reports use scorecards to help teams benchmark and evaluate their performance — both as a team vs. other teams, and individual employees vs. the mean performance of similarly-skilled groups (e.g. comparing a physician with a group of physicians, and a physician assistant to a group of physician assistants). This insight can be used to identify best practices, reveal opportunities for education and change, and make sure that chronic "slackers" are identified and as necessary, re-trained, warned or ultimately removed , so that they cannot continue sinking morale and undermining team performance.
8. Marketing Efficacy Reports
Marketing efficacy reports allow hospitals to evaluate whether they are getting a sufficient response from their marketing efforts (e.g. using street and zip code information to identify new patient trends from targeted communities). This data can be used to adjust and optimize existing campaigns, and justify launching new ones.
The Bottom Line
The eight reports discussed above give managers and other decision-makers the actionable intelligence they need to better serve their communities and empower their staff. Because, after all, getting leaner is not just about cutting costs and tightening belts. It is about working smarter and maximizing results!
To learn more about these and other reports that help your hospital or health network get leaner — while at the same time support staff and patients — contact the Polaris team today to schedule your complimentary consultation and discovery session.