Polaris Strategic's Budget Survival Guide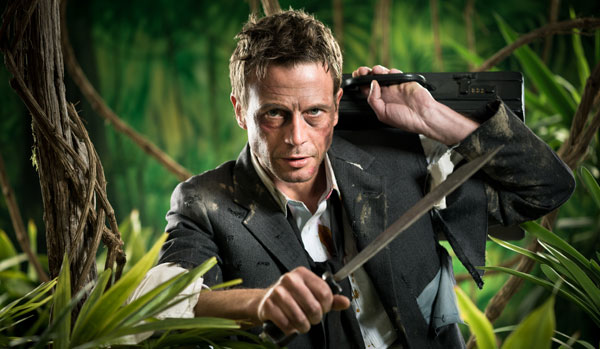 Polaris customers can utilize our complete set of tools for surviving the budget process. Polaris not only gives you a clear understanding of what drives your organization but also how and why. Here's a list of key features:
Performance Evaluation
Show what drives the organization from the macro to the micro levels
Performance compared to the previous budget (by week, month, quarter and year)
Performance to date (month, quarter, year)
Performance compared to benchmarks
Performance with multiple measures (cost, cost/unit, procedures, RVUs, revenue, revenue/unit, FTEs, etc.)
Productivity Reporting
Gain a better understanding of how volumes drive both revenue and cost
Nursing demand by acuity levels vs. actual staffing levels
Utilization patterns such as OR block utilization and turnaround time reports.
Call center reporting
Next available appointment showing first and third available slots for more accurate analysis
Variance Analysis
Learn as much as you can about what drives your profitability
Drill down to individual cost centers, units, providers
Date ranges to examine seasonality and/or effect of significant events
Volume adjusted variance reporting
Quality and Regulatory Performance
Play an increasingly vital role in future economics
Core measures
Meaningful Use
Patient Satisfaction
Never Events
Polaris offers dashboards, control charts, trending graphs, etc.
Reporting Flexibility
See it the way you need to see it
Data integrated from multiple source systems to enable:
Historical reports
Productivity reports
Enterprise-wide reports
Custom reports with interactive views for:
Product & Service Line reporting
Patient level reporting
Procedure level reports
Multiple hierarchies (i.e. location, procedure, operating unit, physician)
Managing to Budget
Having a complete set of information that is specifically tailored to the way your health system is structured with a focus on your organization's performance will make a measurable difference during the budgeting process.
But it doesn't stop there. Polaris automates your reports so they update on a regular basis (most often daily). That way everyone from the CEO to the line managers can see progress against the budget on a virtual basis. So if volumes, revenue or expenses are off projections, you'll know immediately and will be able to pinpoint the problem in time to adjust.
To get started on the path to a better budgeting process, contact us to schedule a discussion of your needs and how Polaris can give you the tools and knowledge you desire. Contact us at 610-355-2480 or info@PolarisStrategic.com.