ACO's: Why Reporting is the Missing Piece of the Population Health Optimization Puzzle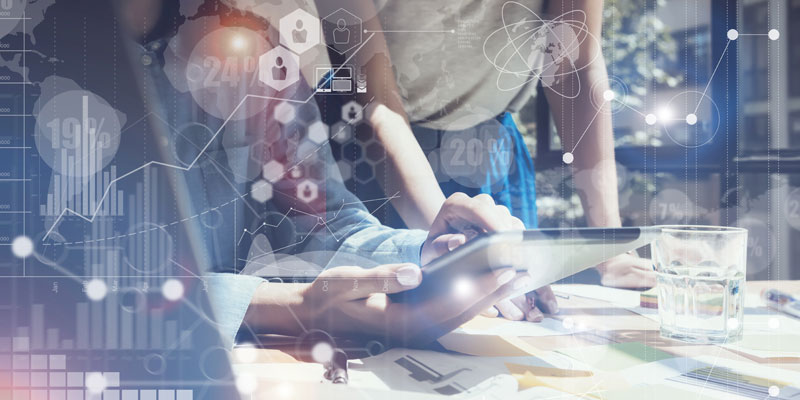 Population health management is a strategic approach designed to help ACO's trade higher-cost acute care services for lower-cost care management, prevent patients with multiple risk factors from escalating to the high-cost category, and provide low-risk patients with convenient access to the services that they need most — and all while meeting prevailing clinical care standards, operational best practices, and compliance requirements.
However, many ACO's are discovering that achieving these gains is much tougher, takes longer and is far costlier than they imagined — though not necessarily due to a lack of advanced technology. Indeed, there's a burgeoning marketplace of specialized software (and vendors behind them) that help ACO's:
Identify patients across multiple source systems to ensure data integrity, facilitate data linkage projects, meet prevailing regulations (e.g. privacy, disclosure, storage, etc.), and reduce redundant data collection.
Predict patient risk for a range of outcomes, such as hospital admissions, ER visits, service utilization events, development of specific clinical states (e.g. cancer, heart disease, diabetes), and so on.
Match the dizzying array of lab tests and medications that have different names, but are the same thing (e.g. Coumadin, Warfarin and Warfarin Sodium).
And so, if specialized software exists to help achieve population health management goals (and better software is emerging all the time), why are so many ACO's struggling to achieve meaningful improvements across their high-utilization patients, rising-utilization patients, and low-utilization patients? The problem, like so many others on the healthcare landscape, is rooted in reporting; or better stated, a lack of reporting.
Specifically, patient health management cannot be optimized — let alone sustained and enhanced over time — without an established reporting function that captures three characteristics that are categorically not available "out-of-the-box":
1. Micro-Targeted
Reports must be micro-targeted targeted for the specific information needs of each ACO. For example, reports on high- utilization patients should drill-down to sub-groups (e.g. high cost, high ED, high hospital admission/readmission), reports on efficacy of care management should cover pre and post-intervention data (showing all visits and cost), reports on wellness and prevention initiatives should include worklists and tracking, financial reports should be organized by practice and provider, and so on.
2. Suitable Frequency
Generating one or two reports a quarter — or even less frequently — is like a pilot gazing at the instrument panel once every few hours when the mood strikes: this is not just inept, but it is reckless! Obviously, ACO's are neither inept nor reckless. And that is why they need at least one tailored report each month (as described above) to accurately grasp the impact of their population health improvement initiatives, and clearly see what has transpired, what is happening now, and where things are headed in the near and long-term future. Without enough reporting, ACO decision makers must rely on guestimates instead of evidence.
3. Ongoing Maintenance
Population health management is an organic and dynamic process, which means that it is not a question of whether ACO's will want or need to make changes to strategies and programs — it is a question of when, and to what extent. As such, it is critical for the reporting function to adapt as required in light of events like changes to the organization, personnel, regulations, source systems (i.e. updates), and so on.
The Bottom Line
Effective population health management empowers ACO leaders, clinicians and administrators with real-time and relevant insights — instead of endless streams of raw information — so they can improve patient outcomes and lower costs. Ensuring that reports are targeted, frequent and maintained is a critical piece of the puzzle, and a core function that must be an asset; or else it will be a liability.