40 Years of DVHIMSS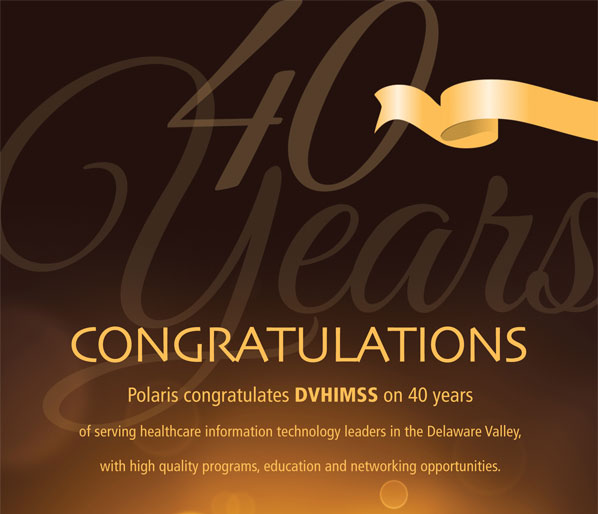 Polaris Strategic Solutions congratulates the HIMSS Delaware Valley Chapter on 40 years of outstanding service to healthcare IT professionals. In celebration of this anniversary, the organization recently held the "Forty and Fabulous!" gala. And Polaris was there.
The Delaware Valley Healthcare Information System and Society is an affiliated chapter of HIMSS – an international, non-profit society dedicated to promoting ongoing improvement in healthcare information and management systems.  The organization serves eastern Pennsylvania, the Greater Philadelphia area and the state of Delaware. Over the past 4 decades it has grown to 1900+ members including c-suite executives, IS experts, medical informatics professionals, physicians, nurses, consultants, attorneys, engineers and other professionals across providers, payers, consulting firms and manufacturers.
DVHIMSS holds a minimum of four events a year — two full day educational conferences, two social networking events and outstanding annual fall conference.
"We are fortunate to have such an active chapter and valuable resource in our local region."Marilyn Marchant
"DVHIMSS has been a great source of information and professional support for me" says Marilyn Marchant, VP of Business Development for Polaris. "We are fortunate to have such an active chapter and valuable resource in our local region. John Orefice and I want to express our appreciation for all dedicated board members and committee leaders who volunteer their time to create and sustain this outstanding program."