Quality & Value
Measure Impact
Quality improvement efforts may vary in approach but they all utilize analytics and metrics to guide the process and measure the results. Gathering and communicating healthcare data is time consuming and a drain on your valuable time and resources. Polaris has the expertise to cut through the volumes of data to help your staff focus on what is truly important. Impact and results.
Eliminate manual work
Polaris' expert data team identifies the single source of truth for advanced reporting and eliminates the costly burden of search, retrieve and compile. Accurate and timely data at your fingertips.
One place for all metrics
Visualize core measures, preventable harm rates, patient survey scores and more in a customized dashboard. Compare units, study the trends, examine the details and correlate to targets in a single view that is updated daily so you have the most current information possible. Single view, multiple insights, optimal results.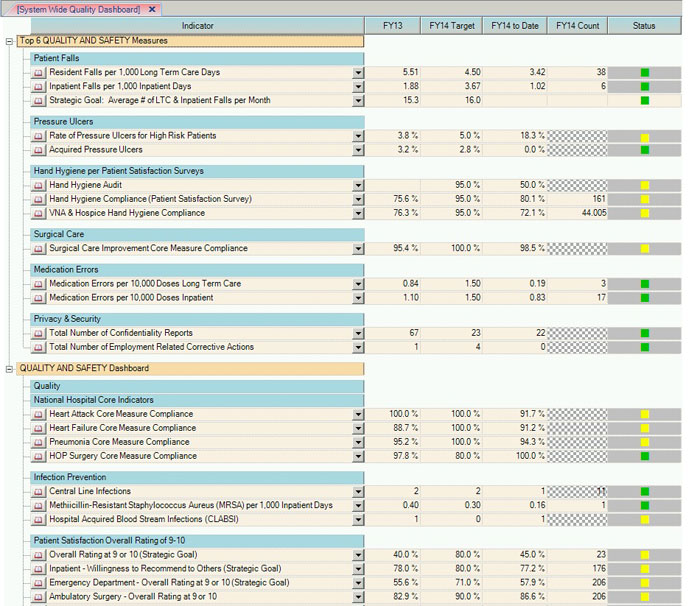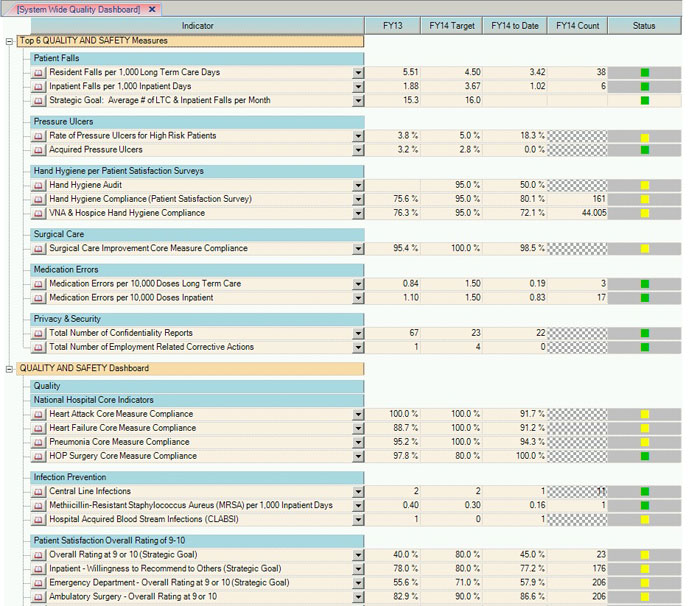 Share progress with the staff
Polaris will work closely with you to present accurate, comprehensive, real time results. The healthcare report output is tailored to your needs and we ensure the right people receive the right information within the right timeframe for actionable results. Timely decision-making made easy and measurable.