How Polaris Works
The process begins with the data. Point us to the source file and describe the information you seek.
We'll take care of gathering the required elements and normalizing them into our SQL database. We can even pull in data from sources outside your organization (e.g. patient satisfaction survey data) as long as you're able to provide access.
Our data gathering methods range from:
Linked servers
Data pushes
File imports
Even manual entry (when necessary)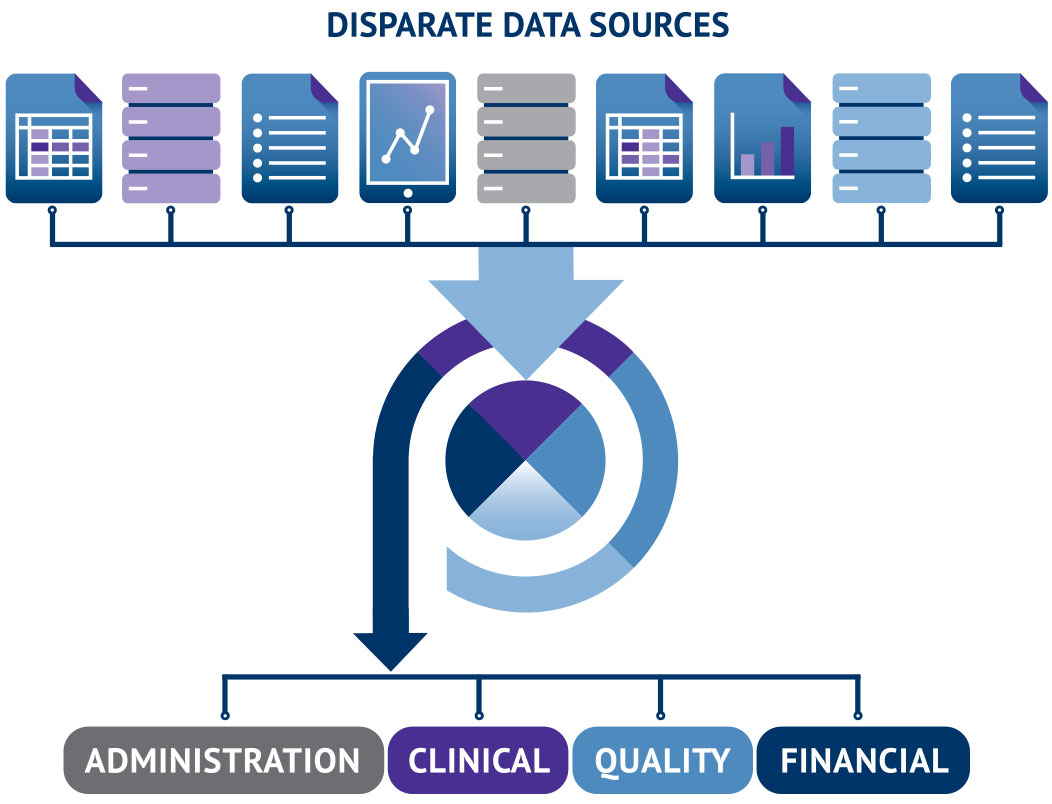 We'll need one more thing before we begin the report creation – a description of how the resulting report will be used and who are the end users. With this information, we can select the most meaningful presentation.
The visual output can be any of the following:
Dashboard
Graph
Grid
Scorecard
Chart
Trend
Cube
Ad Hoc data source
Next the Polaris team will create the procedures, calculations, tables and visual output according to your specs. We leverage our software which was built specifically for this purpose and we draw on our vast experience in healthcare analytics.
Finally, it's your turn to validate the results and let us know if you want any modifications. This is an iterative process until you are completely satisfied. In fact, we want you to let us know anytime you want or need changes. Our subscription service means we are available whenever you need us.
Our Strength
It's our focus on healthcare analytics and commitment to excellent service that enables us to address the needs of the entire health system:
From executives to individual contributors
From clinical staff to financial to human resources and marketing
From physician practices to population health
From organization-wide views that drill down to unit-specific needs
We span the enterprise with a holistic, cohesive and comprehensive solution. This saves you money by giving you an alternative to hiring expensive, hard-to-find data analytics personnel. We free you from the expense of maintaining multiple, single-purpose tools and services. And we give you rapid access to make data-driven decisions.
Seeing Is Believing
See a video demo of our software or
contact us
for a live demo.