Partners
Polaris is proud to be an integrated partner of Pursuit Healthcare Advisors, LLC. Together, we share the goal of working with the most forward thinking organizations to help data become usable information – and have secure access to that information in a dynamic and mobile delivery.

Polaris' affordable, subscription-based model of providing access to disparate data with flexible, interactive reports and daily updates, breaks the traditional model of high-cost, static data-analytics. We are excited to partner with Pursuit because their program is a perfect accompaniment to our unique service.
In this partnership, Polaris is part of Pursuit's mission to provide 360 degrees of Enterprise Health Information, otherwise known as EHi360˚. EHi360˚ is making it easier for providers to approach their patient care goals in a holistic manner by offering comprehensive services and solutions that scale based on a healthcare system's unique needs.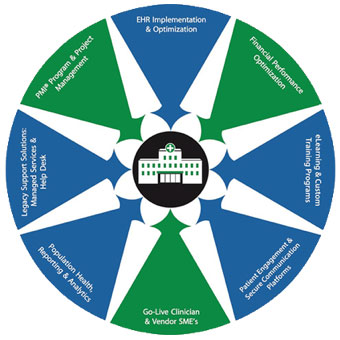 To find out more about the EHi360˚ approach, visit www.ehi360.com.
For more information on Pursuit Healthcare Advisors, go to www.pursuithealthcare.com.